@J'sR/T Did you use a factory R/T on the front? Wondering how the tabs fit the grille.

I've been looking to do the same with mine, but would prefer a black with silver(chrome) outline to bring it out from the grille like the "DODGE".

I did find a factory R/T front badge that is red on black with chrome trim I may try.
I got it off of ebay, it looks identical to the r/t badge on the rear, but it doesn't mount like the factory badge.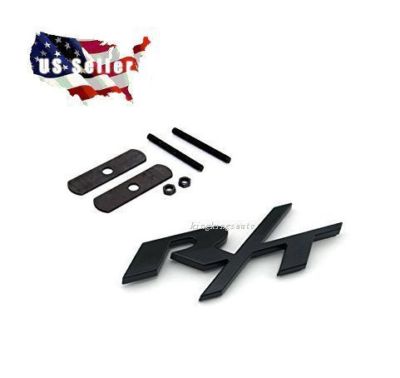 1x 3D Auto Front Grilles Badge Emblem. 1X Front Grille Emblem and including all hardware. This front grille emblem is the perfect size.
Behind the dodge badge the grill has a mounting area built into. I was looking at the factory emblems and it seems like the widebody scat pack r/t emblem is a similar size. Maybe it'll mount the same?
Nameplate. Grille. R/t. 2019 Dodge Challenger. Genuine Dodge Part - 68394602AB (68394602AA). Ships from Factory Chrysler Parts, Bartow FL
www.factorychryslerparts.com
Sent from my SM-G973U using Tapatalk