Discussion Starter
·
#1
·
In the beginning..
I was soo sick of the Beats junk, and I knew I had to take care of it! Warranty is expiring, time for inspiring! I saw a very
inspiring video of a drop in subwoofer box
which got me thinking...
I started with 2 12" Kicker CompRs and an Kicker CXA800.1 amplifier with an AudioControl LC2i to start this build off and wired it on the stock sub signal. Enough to add some actual bump, and the accu-bass took care of the roll-off. This made me kind of happy for 10 minutes, and it fit...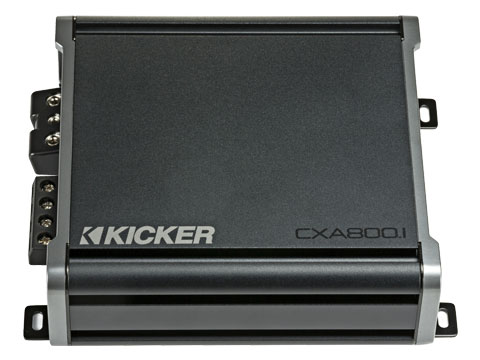 Now... This was a bad idea.
Why?
The stock stereo sucks so bad you can't hear it over the bass!
This is where the story begins... A man, his 2017 Durango, and just enough disposable income. (don't tell my wife!)
My constraints are:
Minimize the destruction of any stock systems, wiring in order to return to stock if needed.
Avoid creating holes, cutting carpet, and general f&*kery to the interior.
Keep all sounds, chimes, and sensor working.
Get good components, not top of the line, but good components.
Use only high end wiring OFC, proper gauge, high end signal wires.
Must look stock, and I cannot permanently use up any rear deck space (storage ok).
I did some research and decided that I needed to keep the stock head unit to maintain controls, and all aftermarket Android head units suck for some reason or another. I already had a
Sweden Car Performance
android installed in my head unit from a few years ago, so that gives me some geek creds and the ability to watch videos and play games when I'm waiting for people. Anyway, you need keep the factory head unit. In order to get clean signals to the amplifiers, you need pre-amp outputs. This can be handled easily with an
AMPPro AP4CH41
($280) which provides 6 outputs and a non-fading bass knob.
Perfect!
This plugs in to your harness. I put my bass knob right next to my dimmer switch and it blends in perfectly.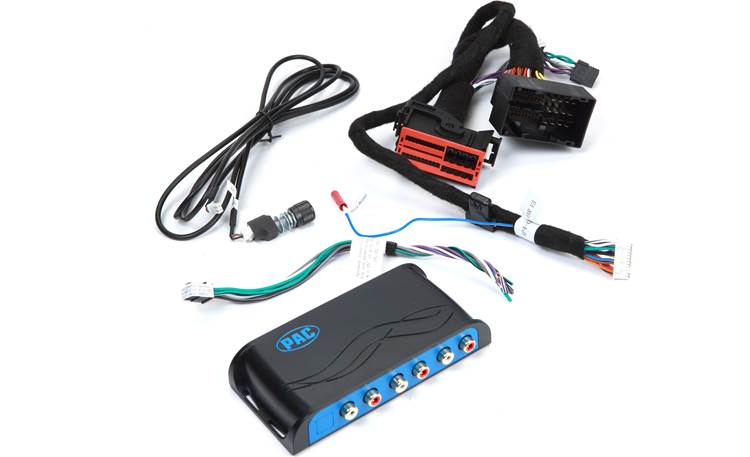 Speakers
All good systems start with good speakers, and unfortunately good speakers cost lots of money. I knew I wanted to start with a matching set. Top to bottom, same company, same series. I decided to go with the Infinity Reference series mostly because they had everything I needed, weren't too expensive, and have good reviews. My budget was about $500 for speakers. This will be the first thing that I upgrade later-on, but it's much easier to replace speakers than wiring and amplifiers, so I left room to grow here.
Center Dash:
Infinity Reference REF-3032cfx
Rear Tweeters:
Infinity Reference REF-375TX
Rear Doors:
Infinity Reference REF-5032cfx
Front Doors / Tweeters:
Infinity Reference REF-9630cx
Everything fit perfectly with the included mounting brackets and a bit of clipping. Everything except the rear tweeters. I needed to design a custom bracket for these, so I
whipped up a quick one and cut it on my CNC router
(sound alert!) out of expanded ABS. A metal strap would have worked fine, but anything worth doing is worth overdoing.
(Freshly mounted tweeters on custom rear mounts)
Are we dead yet?
I knew that spending all this money on equipment would make my poor Durango shake, shiver, and distort, and I want to minimize noise, so I spent a good chunk of cash on Dynamat, foam tape, wire loom harness tape, and numerous other little things to keep things from rubbing and vibrating. I started with the doors, and was able to create templates with vinyl and cut out dynamat for each door. I added dynamat squares to the exterior panel through access ports, covered the entire plastic area of the door, and covered the inside of the interior panels. This took about a full day for each door. Each speaker was installed with foam seals and quick rings for additional dampening.
I also removed the front seats, pulled up the carpet, plastic tray, and covered the metal floor. I added additional mat to the top of the plastic floor trays, and replaced the carpet. I even put a bit in the B pillars where it would help before finishing up the rear storage floor. I used nearly an entire Xtreme Mega Pak ($350) worth, but it's completely worth it.
System Wiring
Oh boy! I'm no stranger to wiring, but I have to say, I didn't expect it to be such a tedious project. It might be from creating & soldering all of my own
Mogami
interconnect (RCA) wires, but running new 14ga wire from each speaker was tedious. A tig welding rod came in handy for snaking wires across the driver dash, but if you want to run wires properly, you literally have to remove all the panels, and the floor, and the seats, etc. Drilling through the stock plugs is a bit scary, but it makes a clean install. Anyways I ran left speakers and signal wires down the driver side, 0/1GA from the battery with a 200A ANL fuse, and the right speakers down the passenger side. All wires terminated hanging out of the rear door touching the ground to ensure I had plenty to work with when I installed my equipment. Once all of the wires were ran through the rear panels, and everything was buttoned up, it was time for the amp rack!
(The old kicker components on the right, and new signals & remote on the left slowly working their way back)
Amps & DSP
I decided to go with quality components, and introduce a DSP in to the system. If you aren't familiar with DSPs, they essentially allow you to control what inputs go to what outputs, crossovers, per channel EQs, delay distance, and all of the neat features that really let you tune your system, and it's controlled via USB. Anyways, after looking at my speakers, and gauging my options, I decided to go with 2 amps for 9 channels, and having 10 channels allows me to control the tweeters independently of the front door subs (active vs passive), and keep my center channel. Perfect!
DSP:
AudioControl DM-810
$700 MSRP
Amp 1:
AudioControl LC-4.800
$549 MSRP
Amp 2:
AudioControl LC-6.1200
$770 MSRP
Amp 3: The existing Kicker (for now).
Yes those are expensive!
They are damn good too. I found a great deal from audiosavings on ebay, which saved me hundreds, but the 2 amps and DSP still costed about $1500. Not bad for open box (they were 100% unopened), and I end up with 125
[email protected]
* 10 channels, which is plenty.
Rack it up!
Time to put it all together. It's been a long few weeks, and easily 90 hours of work. I initially intended to hide the subwoofers under the rear storage panel like in the video (at the top), but there's no way I can get 2 full cubic feet of subwoofer space (sealed even) AND have room for the amplifiers. So I decided to do the next best thing - Make a really cool amp rack and leave the subwoofers in their box. The box fits perfectly behind the third row and the rear door, and it's removable, so win-win!
I measured some 3/4" MDF and made a rack that elevates the equipment high enough off the ground to avoid removing any studs, but low enough to provide ample air space with the cover closed. It came out pretty sweet, and it only took most of another day to install it and get everything somewhat working through the DSP.
I knew I wanted to avoid cutting, but I ended up cutting up the storage insert. In order to provide stability for the cover, latching, and strength, I cut out the entire inside of the storage compartment with a large dremel wheel, leaving about 1" of depth all the way around. I needed to trim the rear feet to fit, but it ended up perfect. A great finishing touch, and everything is study, solid, and looks fantastic. The only thing missing is a plexiglass replacement cover (meh.)
(Initial layout and placement verification)
(Building those interconnects. By hand. Japanese style shielded 4 conductor, 2 signal, 2 ground)
(Installing the new rack)
(Without the storage trim ring)
(With the cut trim ring)
(Finito!)
The End?
I hope this inspired, scared, and entertained you. I'm off to purchase a
measurement microphone
to do the final tuning, so that should be another 90% of the work. I still need to hook up the android system's aux output to the aux input stock stereo because bluetooth sucks. Other than that, I'm pretty happy with it for the time being, and already looking eyeballing other speakers.